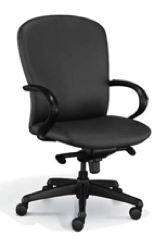 Black Executive High-back Leather chair
Retail: $696.00
Our price to you: $279.00
This special purchase offer is good while supplies last.
Delivery available, charges may apply.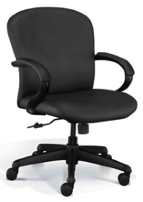 Black Management Medium-back Leather chair
Retail: $663.00
Our price to you: $249.00
SPECIAL PURCHASE
Inspire Series
Executive and Management Chairs
The Inspire is ergonomically correct with it's unique one piece fan shaped back and dual density foam.
We're passing the advantage of our special purchasing power to you.
Call now and order your Inspire Chair while supplies last.
219-662-2860